IT that works for you
Started in 2010, Crown Enterprises is a complete technology solution provider. We are 100% committed to making sure business owners have the most reliable and professional IT service in the Central Valley. Our team of talented IT professionals can solve your IT nightmares once and for all.
Here's why so many businesses depend on Crown Enterprises for complete IT services and support: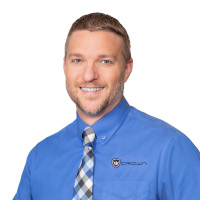 Predictable IT Service Costs - We provide Predictable, Flat Fee IT Services. No more surprises whether you have on premise solutions or subscribing to the cloud.
$1,000,000 NEVER PAY THE RANSOM Guarantee - Securing and Protecting your business is our TOP PRIORITY. As your IT Service Provider we won't allow you to be unprotected. That's why we provide and include the best Security and Disaster Recovery Solutions to protect you. We believe in this so much that we can Guarantee you will NEVER pay the ransom or we'll reimburse your company or organization up to $1000 per endpoint, or $1,000,000 in protection overall for your company.
You'll Get a Professional Highly Experienced Team - We have over 125 years of combined experience helping businesses just like yours. Leveraging our knowledge and expertise, we get things done when others can't. We fill in the gaps where your hardware and software vendors leave off.
Trusted IT Partner - We care about your success and the impact you have on our community. We engage with you and your senior team just like your trusted CPA, Lawyer, Financial Advisor, and Doctor.
We'll Transform Your Business from being Technology Dependent to Technology Strategic - We help you go from being "Technology Dependent" to "Technology Strategic" enabling you to maximize your productivity and revenue. To accomplish this we take a holistic approach by evaluating your processes, workflow, and daily challenges. We then take the time to train and optimize the tools and services needed for you and your Team to deliver the best client experience possible.
Our custom service packages deliver what you need and want without overstepping the boundaries of your budget. From cloud services to data backup, Crown Enterprises is here to team up with you and your company for expert support.