Provides Peace of Mind–Knowledgeable Staff Doesn't Speak Geek–Essential Part of My Practice

One of the biggest benefits of joining Crown Enterprises is that I have a peace of mind knowing my data is secure and my computer systems are reliable. I receive great IT support from the Crown team and my staff and I have been very happy that we made the switch. Crown Enterprises provides us prompt assistance whenever needed. All the technicians are very knowledgeable and easy to work with because they don't speak geek. Our daily clinical and office work routines have become more efficient with Crowns' support. This year with the pandemic, Crown helped set up secure remote access to enable some of essential staff to work from home. I consider Crown Enterprises an essential part of my practice. We look forward to growing our practice with the help from the Crown Enterprises team.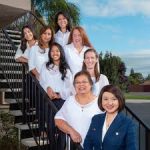 Dr. Caressa Louis
Owner, Stockton Dental Care 
Exceptional Quality of Service and Communication – Crown Enterprises the Team to Trust!

The communication & quality of service are exceptional! From submitting a simple Support ticket to working through site and system-wide projects and deployments, Crown Enterprises has been the best partner to work with.

Crown stays within project timelines and works efficiently to ensure projects are done correctly the first time. They do not offer temporary or small solutions just to get by, but instead offer comprehensive solutions that are going to help our operations long term. They are great with following up and providing bi-weekly check-in meetings.  Additionally, Crown is available when we need them for on-site support which is huge for us.

Trust Crown Enterprises! You won't regret it. Their team is cohesive, a quality which is reflected in the service they offer their clients.  Crown offers many IT services so if there is a project you've been wanting to consider or complete but don't know where to start, let them develop a plan and help bring your vision to life!
Rochelle Delong
Ironstone Vineyards General Manager
Works around the clock to ensure our network is Secure!

Crown has an awesome & very knowledgeable support staff available around the clock, ensuring our network is secure, and allowing me to be stress-free!
Sheila Sexton
Stockton Hematology Oncology Medical Group
We are Valley MRI and Radiology, Inc., an x-ray, CT scan and MRI group in Stockton and Lodi, CA. As a medical group, our information tech needs are more intense than most. We are moving terabytes of data through multiple locations on a regular basis. Because we must protect patient data, we cannot make a single mistake. We trust Crown Enterprises to make sure that everything runs smoothly and our information is secure. They are super responsive and have tremendous follow up to make sure there are no unaddressed issues. When COVID-19 hit, we needed to keep seeing patients but also had to keep our admin staff safe. Crown Enterprises proactively approached us with a simple solution allowing us to create a virtual office from our homes. The transition was seamless. Crown has our complete confidence and gets our highest recommendation.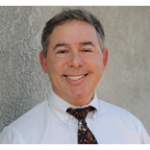 Dr. Charles Stillman
Owner, Valley MRI and Radiology, Inc.
Crown Enterprises has been our IT team for many years, they have taken the time to learn our unique medical software system which enabled them to better service our needs. They have always been accessible when needed, and available for emergencies within an hour or less. They are professional and personable with all of our staff and doctors.

In addition to servicing our IT needs, we have been using their VoIP Phone System for almost a year now. It is by far the best phone system we have ever had. Before this system was implemented, we had numerous complaints from our patients that we were very difficult to reach. With the new system, we were able to streamline our calls much more efficiently and have had NO complaints from our patients since. For administration, it has allowed us to monitor our staff and ensure a high quality of professionalism for our practice. It has also made it very easy to contact all staff for 3 different locations, leave messages and know who is available to speak to at any given moment. It has also enabled us to answer our work phones from our cell phones while being able to maintain privacy and only displaying to the caller our work number which has been especially important for the doctors on telemedicine calls.

There are so many great features, such as secure video/audio conference calls, that we have not tapped into yet, but we constantly are looking for improvements and usually are able to find it available with this system.

Our representative, Crown Enterprises, has been supportive and has been instrumental in helping us keep up with the best solutions for our offices for our phone system.
Louise Kass
Medical Office Administrator, Pacific Sleep Disorders Center
Crown Enterprises has helped us so much. Recovering our data was huge and without their guidance we would not have had that as an option. It's things like that which make them stand out.
Ryan Wright
Golden State Fire Apparatus